About Goldsworthy Advisory
The GA team brings a unique depth and breadth of knowledge and expertise to their roles, encompassing experience at board and management level in a diversity of sectors.
Sector knowledge and expertise includes financial services, enterprise software, real estate, construction, hospitality, vocational education and training, allied health, university industry collaboration, and the performing arts.
Goldsworthy Advisory does not advertise for business but relies on word-of-mouth recommendations. It maintains strict confidentiality with respect to its clients and their business.
Our value is not based on theory, but on some seven+ decades of hard-won personal practical experience.
Prof. Ashley W Goldsworthy AO OBE KSS KM

Executive Chairman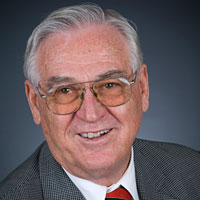 FTSE FCIE BCom MSc MA (Theol.) DPA GradDipCanLaw DipBus DipMgmt TAE LLN AAUQ FCPA FCA FIPA FFA(UK) F Fin FCIS FGIA FACS FAICD FIML JP (Qual) Registered Mediator
Ashley has an extensive business career extending over 50 years, as a CEO, Chairman, or Director of large companies, both domestic and international, covering banking, insurance, finance, housing, construction (then largest construction company in Australia), information technology, property development, hospitality and gaming (casinos).
Ashley has also established start-ups and extensive experience with not-for-profit organisations. He has managed companies ranging in size from 3 employees to over 12,000 employees.
Past member of the Business Council of Australia. Former Director of Economic Statistics for the Australian Government. Extensive career in information technology including World President of the International Federation for Information Processing.
In 1996, the Peoples Republic of China honoured him by electing him a Fellow of the Chinese Institute of Electronics.
Former Dean of the School of Business and Professor of Leadership at Bond University. Past Federal President and Life Member of the Liberal Party of Australia. Founder of Business/Higher Education Round Table in 1990, Past President and Executive Director and appointed inaugural Patron in 2018.
Ashley is a graduate of three Australian and one overseas university with degrees in accounting, business, science, public administration, theology, and canon law. Currently reading law for a doctorate degree.
Is a Fellow of 12 professional associations in accounting, finance, information technology, management and leadership. Community service includes philanthropy and the Scout Association, Arthritis Foundation, Red Shield Appeal, National Gallery of Victoria; Queensland Theatre Company (Chairman), Australian Ballet, Queensland Ballet (Life Member), and Queensland Performing Arts Trust.
Appointed Officer of the Order of the British Empire (OBE) by H.M. the Queen in 1982; Officer of the Order of Australia (AO) by H.M the Queen in 1991; awarded the Centenary Medal by H.M. the Queen in 2003; invested as a Knight of Malta in 2009.
"The foundation of all activity, business, professional, and personal, is integrity."
Experience
Chairman & CEO
Foundation Chairman, Enterprise Management Pty. Ltd - financial services to SMEs
Smart Employment Solutions Ltd - apprenticeship training
Foundation Chairman (founder), The Australian Academy of Business - VET provider-Registered Training Organisation
Foundation Chairman (founder), Australia's Leading Academy - VET provider
Foundation Chairman, Certainedge Pty. Ltd - specialized enterprise software
Foundation Chairman, uniDap solutions Pty. Ltd - patented IT software
Triton Foundation Ltd – mentoring and resource centre for inventors
Chairman
Foundation Chairman, RP Data Ltd - online property information portal
Foundation Chairman, The Australian Institute of Technology Pty. Ltd – VET provider
Strarch International Ltd – international construction
Foundation Chairman, Kale Consultants Australia Pty. Ltd – Indian-based IT services company
Foundation Chairman, Finance Advisory Board, Brisbane City Council
International Federation for Information Processing - World President
Australian Computer Society Inc - National President
Business/Higher Education Round Table Ltd - President (membership organisation consisting of university Vice-Chancellors and leading business industry executives)
Foundation Chairman, Centre for International Research on Communication and Information Technologies (CIRCIT) at RMIT University
Chairman, Brisbane Catholic Archdiocese Property & Building Committee
Chairman, Brisbane Catholic Archdiocese Audit & Risk Management Committee
CEO
Jennings Group Ltd – national construction company, market cap in excess of $1Billion
Suncorp Building Society – billion-dollar retail bank
Dean - School of Business and Professor of Leadership, Bond University
Australian Computer Society Inc
Business Higher Education Round Table Ltd
Non-Executive Director
Business Higher Education Round Table Ltd
Jennings Properties Ltd (became Centro Ltd) - multi-billion dollar international shopping centre owner
Jupiters Ltd – casino, hotel and convention centre operator
Australian Payments System Council
Monash College Pty. Ltd
Brisbane College of Theology
Australian Technical College Gold Coast Ltd
Brisbane Catholic Education Council (Deputy Chairman); Chairman Finance Committee
St. Paul's Theological College, Australian Catholic University
Brisbane Catholic Archdiocesan Finance Council
Community Related
Federal President, Liberal Party of Australia 1990-1993
Foundation Chairman, Marriage Alliance Ltd
Director, Rock 'n Roll Circus Inc
Director, Australian Ballet
Member, Resources Council, Scout Association (Vic)
Member, Business Council, National Gallery of Victoria
Director, Queensland Ballet Company (Life Member)
Zone Chairman, Red Shield Appeal, Brisbane
Director, Arthritis Foundation of Australia - Queensland
Government Boards
Chairman, Queensland Theatre Company (Queensland Government)
Industry Research & Development Board (Australian Government)
Australian Science and Technology Council (Australian Government)
National Library of Australia (Australian Government)
Australian-American Fulbright Commission (Australian Government)
Queensland Performing Arts Trust (Queensland Government)
Business/Industry/Higher Education/Collaboration Council (Australian Government)
Consultant to the Australian Law Reform Commission
Chairman, Information Industries Task Force (Australian Government)
Business Councils
Business Council of Australia (Chairman of the Education and Training Committee)
Foundation Chairman, National Information Technology Council Inc
Foundation Chairman, Information Industries Roundtable
Foundation Chairman, Centre of Excellence in Information Technology, Australian Society of Certified Practising Accountants
Foundation Chairman, Gold Coast Education & Training Network Inc (Hon. Member)
Non-Board Senior Executive Positions
Deputy to the CEO, State Government Insurance Office (now Suncorp)
Director, Economic Statistics, Australian Bureau of Statistics
Show More...
Christopher Goldsworthy

Director, Research & Investment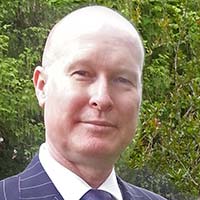 MBA MBL Dip ABS MAICD
Christopher has enjoyed a 35-year career that melds creativity and initiative with contemporary business skills; a career that includes professional experience across six industry sectors and nine companies.
He has pursued challenging opportunities across the commercial, tertiary education, not-for-profit, start-ups and SME sectors.
Operating in the different sectors has given Christopher deep experience in strategic analysis and practical exposure to all management functions: that is identifying the value drivers in strategy, governance, operations and financial performance, collaboration, stakeholder engagement, marketing and business infrastructure.
A common theme is Christopher's leadership in advancing a business' growth potential in the digital space e.g. development/launch of a website; development of eCommerce capabilities (transacting/marketing), improved business systems and processes.
Accompanying Christopher's executive strength is his experience as a non-executive director. This experience coupled with his MBL degree (corporate governance) enables Christopher to contribute and engage at the highest level.
He is an expert in the practice of collaboration and strategic review, and a disciple of financial data integrity and transparency.
For Christopher, the clarity of achievement is in having an aligned board re growth strategies, market positioning and operational performance; a culture of excellence based on collective aspirations; and sustainable business success built upon the foundations of talent, efficiency and effectiveness.
Specialties
Non-executive director
Board Governance
Pragmatic Growth
Strategic Management & Review
Financial Management
Government Reporting & Relations
Change Management
External Relations
Market Positioning
Brand/Creativity
Media Liaison
Tour Management
Experience
Operational
Director, Strategy; Assistant Executive Director, Business Higher Education Round Table - membership-based organisation of university Vice-Chancellors and leading business industry executives
General Manager, DMA Clinical Pilates & Physiotherapy - client services, continuing education courses, manufacture/sale of specialized remedial equipment
Manager, Business & Strategy, NZ Schools of Dance & Drama, National Dance & Drama Centre - vocational education providers and performing arts centre
Vice-President – Corporate Development, AGILITAS Pty Ltd - Aust. Representative for USA-based allied health business
Company Manager, Essgee Entertainment - live musical theatre touring company
Advisory – Five Star Motor Vehicle Finance, Precious Gemstones International
Artist – The Australian Ballet
Non-Executive Director
The Australian Ballet, Member Audit & Risk Committee
National Theater Melbourne, Chair Audit & Risk Committee
Government Related
Creative & Cultural Industries Committee, Innovation & Business Skills Australia
Memberships
Member, Australian Institute of Company Directors

Show More...
Knox Hart

Senior Associate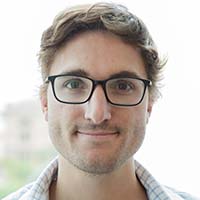 BEng(Mech) (Hons) BBus(Finance)
Knox Hart offers industry experience and innovative approaches to complex project and business challenges. Knox has strong major project experience, is a strategic thinking self-starter, and brings demonstrated experience in coordinating multidisciplinary teams to deliver technically excellent outputs.
In addition to his project experience, he has prior experience within the field of data analytics, including data modelling and quantitative analysis using platforms such as MATLAB, Excel (VBA) and Palisade @risk. This experience has been gained through the development of data cleansing and analytics algorithms to identify trends and produce meaningful relationships within data sets.
Specialties
Knox specialises in major infrastructure development and offers expertise in the following fields:
Project feasibility & Review
Procurement Strategy & Execution
Project finance & Modelling
Due Diligence
Design Management
Delivery/Project Management
Experience
Project Manager – Cross River Rail Delivery Authority $5.4b
Project Engineer – Caloundra Road to Sunshine Coast Motorway $940m
Project Engineer – Toowoomba Second Range Crossing $1.6b
Investment Analyst – Private Equity $25m FUM
Show More...